Struggling to get your first info product launched?
Or maybe you have a load of PLR or "ReSale Rights" products to sell
Then listen up, because I'm about to show you...
All-In-One Sales and Reseller Software System is
the Fastest, Easiest Way to Launch Your New
Info Product!
This system does everything for you, including affiliate management, list building, conversion tracking and much, much more!

Whether you sell ebooks, training courses, memberships, or any other digital product, you're not likely to achieve significant wealth from it . . . unless you leverage the time and energy of others—and that's much easier than you may think!
Let's be real, you're only one person, there's only so much you can do to drive traffic to your site—but imagine dozens or even hundreds of people all driving traffic to your site. It's not hard to see you'd make a lot more money if you had an army of sales people working for you, especially since they only get paid when they produce.
This is called leverage, and that leverage is the key to generating massive targeted traffic to your offer, and a corresponding increase in sales. So how does someone like you or me develop leverage?
Well, if you'll bear with me, I'd like to show you something today that you can put to work right away.
Introducing Rapid Action Profits (PRO)...
The Fastest, Easiest Way to Launch and Sell Info Products, Build your own Affiliate sales force, and Create a Massive Opt-in Mailing List of Proven Buyers
That's a bold claim, but I have good reason to make it. Rapid Action Profits is a
complete marketing system
of proven strategies, INCLUDING the software that drives the process, mostly on auto-pilot.
Hi, my name is Sid Hale. You may not know me, but I've been in business about twenty-five years, owning my own companies and being my own boss.
What's important to you is that for the last 15 years I've been marketing on the internet, full-time, working out of my home office in a converted bedroom.
Whatever strategies you're using to try to earn a living on the internet, odds are I've done it. I've owned membership sites, sold affiliate products, sold PLR products and Resale Rights products, created my own info products, done some great Joint Ventures, and mentored more people than I can count.
I got tired of cobbling together one script for opt-ins, another for up-sells, yet another for back-end offers, peel-away ads, controlling limited-time or limited-quantity offers, patching into a payment processor, handling affiliate payments...
Whew . . . that was WAY TOO MUCH WORK when it just shouldn't be that hard!
That's why I developed Rapid Action Profits. Rapid Action Profits combines all these components and more in one easy-to-use software sales system!
Rapid Action Profits—my own replicable marketing system—can be used over and over again. It's a solution you can apply to any online market, without having to change a single line of code that controls the system.
You don't have to take my word for how truly remarkable Rapid Action Profits is...

"I found your customer support to be an A+"...



"Sid,

This is an awesome software program. I'm used to most scripts being overhyped, but I found RAP to be an almost perfect tool for selling online and using a 100% commission affiliate program.

Right now I have several products set up on it with 2 more planned to come very soon. I love how easy it is to split test sales letter (I'm a testing freak) and easily run one time offers after the sale for additional profits.

And I have to congratulate you on one item people often don't even think about...customer support. It's completely lacking today in internet marketing, yet I found your customer support to be an A+ with resolving the one issue I had."

- Terry Dean


"A recent $9700 week from a quick promo was ONLY possible because of RAP"...



"Sid,

I've been using ... no, scratch that ... PROFITING with RAP for several months now.

I used to think that to list your own offer online, you simply needed: a product, a domain name, hosting and a merchant account. Not anymore. My offers don't go live if RAP isn't what powers them... my info products, my software, my quick offers are all powered by RAP now. One of the single best and most useful software products I have ever bought.

In fact, I sell a pretty unique and powerful software of my own. If a client had to choose between my own software or installing RAP for their direct response offers, I'd send them right over here.

A recent $9700 week from a quick promo was ONLY possible because of RAP. It would have been a $970 week without it, I'm almost certain.

Can't say enough good things about this thing!"

-Rob Toth


"a 6383% Return on Investment - in three weeks"...



"This is an INCREDIBLE product.

It's the best software purchase I've made in a long-time. It goes right to the head of my top 20 list of must-have tools. In my third week of using RAP, mainly promoting to my own list, I've made more than $3000.

What's that? A 6383 percent Return On Investment...in three weeks. Feel like I bought into Microsoft when Bill Gates was still playing T-Ball.

I'll take that all day long...

You've thought of nearly everything in this program. And your support and accessibility here in the forum is just nothing short of outstanding.

I'm very excited about a long-term relationship with you and this software."

- David Perdew


"the best script I've seen for marketers in a long time"...



"Sid,

I have to say this is the best script I've seen for marketers in a long time (& I've been in the Internet Marketing & Software Design Business for 7 years - going on eight).

Your system combines two aspects that are crucial towards the success of our campaigns, namely the Strategy & The Script (the nuts & bolts of the entire process). You've covered everything with this package and I highly recommend it to anyone struggling to earn income online."

- Michelle Utter


"a whole ecommerce site in less than a day..."...



"I have installed Sid's new program.... "Rapid Action Profits". It's outstanding... I'd recommend it to anyone. It makes it very simple to set up a sales site, complete with one time offers.

I set up a whole ecommerce site in less than a day, and now the next one would probably take an hour at the most to set up from scratch.

Great Job Sid!!"

- Frank Sousa,


"attractive to novice, intermediate, and expert users"...



Hi Sid,

Not being familiar with MySQL I was hesitant to try this script; but it was easy to install because the instructions were very explicit.

About a year ago, I looked at another popular script, but it was way beyond my price range for setting up and controlling my products. So I sluggishly plodded on - obtaining "non-measurable" marketing success until the 7 Dollar Script came out and took my sales up another notch.

BUT then, Sid, I got hold of your RAP script. It not only exceeded my expectations on its features, ease of use, and cost; it has also put the fun back in to marketing.

Having control over how my products are easily installed in separate folders and being tied back to a single Admin Panel is a nifty feature that makes this system attractive to novice, intermediate, and expert users. All the database features are at my fingertips.

Take a bow Sid...you have created the next generation marketing script.

- Al Summer

Previous
Next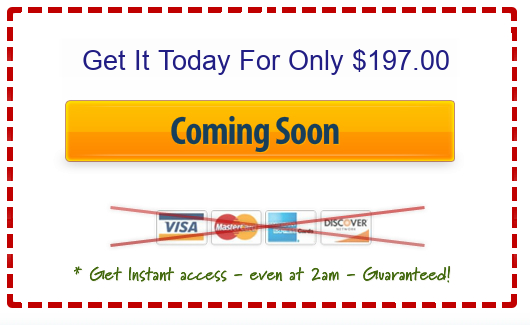 How the Affiliate Commission Works
One scenario...
If you're offering 100% commissions on a product, the affiliate will get paid for every sale that results from his/her affiliate link. But... you capture the customer onto YOUR buyers' list. If you immediately make a back-end offer to those buyers, right after they pay for your first offer, you can also make money from that sales campaign, because you can make it a one-time offer (creating a fear of loss), and you can set the commission rates on that offer to anything you like (even 0%, if you want).
Because it's a list of buyers (rather than just tire kickers), it's a responsive list, and you can count on making even more money from later offers sent to that list.
Second scenario...
For this example, assume that you offer less than 100% commissions... you can set the commission rate to anything (0% to 100%) for any front end sale, and you have the same flexibility for the back-end offer.
When an affiliate sends you a referral that turns into a sale, you get that first sale. The affiliate always gets the second sale he refers, and after that the sales will rotate based on the commission rate you have set - making sure that your affiliate is always current on with his/her share of earnings.
And, of course, you can set up a back-end offer on this type of campaign, as well.
Of course, if you don't want to have an affiliate program, you don't have to use the affiliate function—but you'll make more money if you do! Your affiliates will send sales to you that you otherwise wouldn't have gotten.
To everyone who wants more sales...
...grabbing Rapid Action Profits is as much of a no-brainer as there is. When you leverage the energy of a motivated affiliate team—motivated and enthusiastic because they get paid instantly—you'll have a lot more targeted traffic going to your sales pages, and more traffic means more sales.
When you don't have to spend all your time driving traffic to your site, you can develop and launch more products, release them sooner, and get them off to a faster start. In fact, once you have a team of affiliates in place, you can have your affiliates help launch your new products and send a river of cash flooding into your account(s) that much sooner.
Nothing will fatten your bank account faster than multiple income streams all being promoted by your own eager affiliate team—not to mention owning a mailing list of proven, responsive buyers that just keeps growing bigger and better!
Remember, whether you already have a huge list in your niche, or need to recruit affiliates or JV Partners to market for you, Rapid Action Profits will automate all your sales strategies into one cohesive approach that you can use over and over again to take the work out of managing your sales/delivery process.
You can get the Rapid Action Profits system today for the ridiculously low price of only $197.00.
I can't help you decide WHAT to promote, but once you see how easy it is to successfully launch new products, and explode your sales you'll be scrambling for something else to sell so you can repeat the process.
Who is Rapid Action Profits for?
Rapid Action Profits will greatly benefit any website owner selling one or more digital products.
Here's a quick recap of just a few of the benefits:
Build an avid affiliate army to

explode

your sales.
Have a limited quantity sale with a countdown tracker and sold out page.


Easy split testing to maximize your sales conversions.


Build a high-quality mailing list of proven buyers.


Increase per-customer sales totals with highly targeted one-time offers.


Protect your digital products from unauthorized downloads.


Enjoy extensive sales and affiliate reporting to maximize your program.


Send a targeted broadcast email to everyone, or to specific segments of your list.


Offer better JV commissions to land super affiliates using the separate JV feature.


...and so much more! Seriously, there's nothing like Rapid Action Profits. If I listed every single benefit this page would be so long a lot of people wouldn't bother reading it even though it might be exactly what they're looking for. I'm already pushing my luck with the page length, but there's just so many great things Rapids Action Profits can do for you it's hard not to be extremely enthusiastic!
The Proof is in the Numbers!
Rapid Action Profits has seen terrific acceptance with top marketers—refer to the testimonials above for just a few examples—and the concepts of this system have been proven by well over two thousand internet marketers. I'm so confident in Rapid Action Profits that
I'll take all the risk, you risk absolutely nothing...
I Want YOU to Succeed!
WARNING:

This low price may not be available long! Rapid Action Profits

has been available for

nine years

now, so it is a very mature system. We have continually grown the features and functionality to offer more and more capabilities - but now we've revamped it so drastically that we couldn't just offer an upgrade to the legacy system.

Instead, even though we carried over almost all of the legacy functionality, there were so many additions that we had to release RAP Pro as a brand new product!

Don't Miss Out!

At some point I'll have to let market demand dictate the price - not some arbitrary decision made in a strategy session. Leave this page and come back tomorrow and it may cost you more. This price is guaranteed ONLY FOR TODAY!!!

If you don't take action NOW, you could miss out on this special offer.

Here's All You Do...

Click the "Buy Now" button below to go Paypal's secure site where you can use your Paypal account (if you have one) or your credit card.

Once you have made payment, click on the "Return to Merchant" button on the Paypal site. You will be returned to a page on our site where you will be given a download link to download a single file containing your copy of the Rapid Action Profits software, the Rapid Action Profits User/Installation Guide, and your bonus video and bonus ebooks.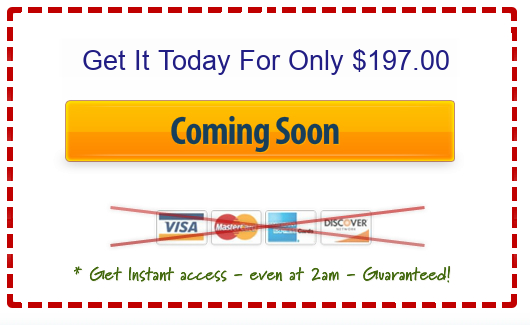 Oooops! That was the Order Button Just Above.
And it's BIG! So How Did You Miss It?
If you pass on this opportunity you'll be stuck with trying to cobble together a script here, or a pop-up there, looking for "freebies" to give away as an incentive for opt-ins, manually updating limited quantity offers, and the list goes on ...and what about viral marketing? ...or split-testing? ...and all the traffic you'll miss without an affiliate army sending buyers to your site? How will you ever duplicate all that traffic by yourself?
Do you have anything in place today to do those things . . . and more? Go ahead and order right now. I know you'll be happy you did, in fact, I guarantee it 100%!
Sincerely,

Rapid Action Profits (PRO) is just 197.00 if you order today. You can have this very powerful software system for controlling your entire sales/delivery cycle with integration to Paypal Instant Payment Notification (IPN), plus advanced strategies such as split testing and conversion tracking within an hour or two.
P.S. Rapid Actions Profits will take your business—and your income—to the next level. Nothing will grow your business and multiply your income like a good affiliate program, and with the affiliate instant commissions feature, no affiliate program is more attractive to affiliates than this one. Don't forget, with an army of avid affiliates promoting your products, you'll not only make more money, but you'll have more free time that you can use as you wish.
P.P.S. Remember—this price is guaranteed for today only. We've increased the price before and will again. I'll keep it here at least until midnight tonight (EST), but make no promise about what it will cost you tomorrow. If you pass on this now - you may not be able to buy Rapid Action Profits at this price if you wait.
Technical Brief
Note*This is software for your website / web server.
Programming Language Used : PHP.
Database Type Used : MySQL.
Documentation Provided : 150+ page PDF User Guide w/ screen shots.
Requirements
PHP 5.5.x+ installed on your server.
(1) MySQL database.