Struggling to make more from your product than it cost to create?
Tired of launching one product after another to keep making a steady income?
Then listen up, because I'm going to tell you...
How to Implement Marketing Strategies to
Ensure Sustainable Growth for YOUR Online Business!
Dear Online Business Owner,
Being an active Internet Marketer, I see new product launches every day, with a flurry of activity and excitement, only to be forgotten in a couple of weeks... replaced by the next hottest thing on the market.
I'm sure you've seen this, too.
In fact, if you create products to sell online, or pay to have them created, or just offer products where you've bought the resale rights from someone else - this is a problem that you, yourself, face.
Once YOUR Product Has Been "pitched" to Everyone You Can Reach Online, What Do You Do?
That word, "reach", is important. The internet is HUGE. So huge, in fact, that you (by yourself) can only get your sales message in front of a very small fraction of your potential customers. You need to extend your reach, to as many people in your target market, as possible.
Do you scurry, looking for more advertising opportunities?
Maybe you...
post in popular forums targeted to your product's niche,

write articles to post in directories, or

publish a related blog.
Maybe, you search the web for online newsletters in your niche, that are looking for advertisers. You could always use Google™ Adwords (or some other Pay Per Click advertising),
... or all of the above.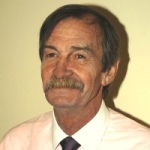 Hi, My name is Sid Hale.
All of this takes a LOT of time. You have to do it over and over again (not the best use of your time), and the traffic you get from those sources is spotty (if you get any at all).
You've hit a brick Wall!
If you're in this predicament for the first or second time - you probably begin to thrash!
You're desperate. You've put a considerable amount of time and effort into launching your product, got a flurry of sales, made a few bucks over and beyond what you already paid out to create the product, and then... nothing. It all dried up.
If this isn't your first time to face this problem, you may have "solved" the problem by simply picking up another product, and starting the whole process over again.
But are you really happy with creating/launching a new product every couple of weeks? Or adding related product/content to a membership site so that your members have a reason to renew (really still the same thing).
Wouldn't you rather have a set of marketing strategies that extend the marketable life of your product, and ensures a sustainable income from each product?
Now, I don't mean that you'll be able to create a single product, and guarantee an income stream for life.
But wouldn't it be nice to have a way to extend the marketable life of every product you push out to the market, so that you only have to create one product every 3 months, 6 months, or maybe only once per year?
You Need an Integrated Set of Marketing Strategies That
Extend the Marketable Life of EVERY Product You Launch!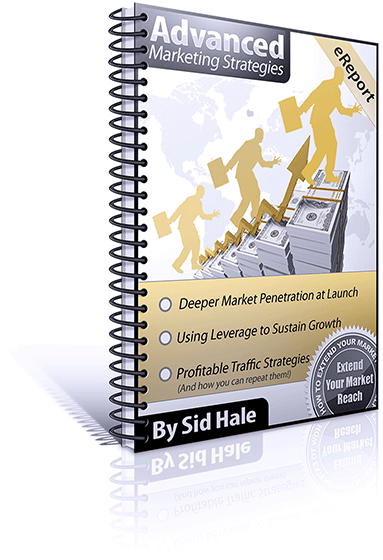 All too often, Internet Marketers attempt to launch their first product or two using the same tools and techniques they learned while selling other people's products as an affiliate.

Many think that the only difference between the two, is that they'll have to create their own sales page and product delivery method - when selling their own product.

That couldn't be further from the truth.

The BIG DIFFERENCE is the difference between selling (what affiliates do) and marketing (what successful merchants do).

Sellers focus on creating individual ads, individual email promotions, individual blog posts, PPC ads, etc.

Merchants focus on marketing channels, sales campaigns, competitive positioning, affiliate networks, and joint venture partnerships - to name a few.

Note - I haven't mailed a single promotion for my primary product in a couple of years, but using these strategies (and mixing them up from time to time), that product still provides all of my income needs - quite nicely.

Well, if you'll bear with me, I'd like to show you something today that you can put to work right away. Not just a strategy or two, but a complete marketing system of proven strategies that are designed to be flexible, extend the marketable life of your product, and allow you to pick and choose to fit your product, or set of products.

ANYBODY Can Use These Same Strategies

Whether you're creating your own original product, or you want to sell a product you've bought the rights to, or something you've had ghostwritten - or ...

That's because these are not "tricks", or "workarounds". No "techniques" to surprise your potential customer. These are sound online business strategies, explained so you can understand how they work to do just one thing... extend the life of your product!

And because you can pick and choose among a number of different strategies, you can...
Easily Recruit Affiliates - to sell your product for you.


Build a growing list of "buyers" (NOT a list of "freebie seekers") for selling your back-end offers.


Create front-end Offers that affiliates will gladly sell for you. (In fact, they'll be waiting with bated breath, for your next product launch, too.)


Get affiliates (and/or JV Partners) to participate BEYOND just your initial launch.


Create "Buzz" in your market every time you launch a new product.


Re-purpose your front-end offers once the profit potential does die down. Squeeze the last amount of productive use from your "dead" products.

And much, much more!

This Should be a "No-Brainer"!
... because these strategies require much less effort (not to mention cost) than creating a new product (with a web site, sales copy, and advertising), and bringing it to market.
Remember - it doesn't matter if it's an original product that you developed from scratch, an info-product that you had ghost-written, something you purchased resale rights to, or a PLR product that you've labeled as your own. These strategies should work in ANY niche (even in Internet Marketing), because they are Marketing Strategies - not sales techniques.
And for a limited time...
You can get Advanced Marketing Strategies for the ridiculously low price of only $14.95.
---
PLUS - I'll Sweeten The Deal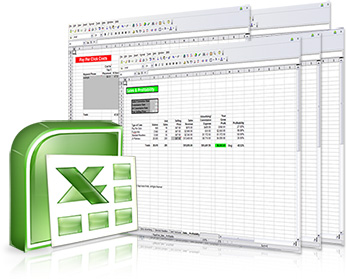 I don't believe in bundling up a bunch of bonuses just to make you feel like you're getting more for your money (but you will).
I've put together an Excel Workbook Template that will let you "model" your product pricing, commission rates/costs, advertising costs, etc. and rolls everything into a profit projection sheet, automatically.
It's very helpful for product planning, as you can project your earnings based on estimates that you provide.
Plug in your selling price, sales conversion rate, PPC and/or ezine ad click-thru rate, etc.
What if I price at $x.xx and offer x% commission rate? What if I pay $.21 per click for Adwords, and get x# of clicks?
Or, you can update it with actual sales figures, and it'll give you some good info on your actual earnings as of the point in time that you enter the data. Keep it updated, and track your progress toward your goals.
This is provided as a standard Excel Template (.xlt) file so that you can use it over and over, for each product you release! Just give it a unique file name when you save it for each product. Then open a product specific sheet to refine your estimates for that product, or to replace your estimates with actual data.


This is unique. I have never sold it anywhere before. Certainly not bundled in with any other product.
Use it to help you plan your next product launch, and to analyze your results.
NOTE - If you don't have the Excel component of MS Office, this should work just as well with the free Open Office software.
So, What's the Catch, Sid?
I know $14.95 is ridiculously cheap for this type of information. Heck, the bonus alone is worth much more than I'm asking!
But... anyone selling online needs this.
Well maybe not if you're a "Guru", but I've seen a lot of pretty successful online marketers, working a whole lot harder than they should have to - just because they can't make each individual income stream last longer.
So... there is no catch!
I don't need to make any more from this, because I will be incorporating the sale of this product as a part of my own Marketing Strategies, and that's where I'll really benefit. Maybe you'll see it then, and after reading "Advanced Marketing Strategies", you'll recognize how it's being used.
.
And to Make This Even Easier...

Here's my ironclad, no questions asked, "better than risk free", 100% money back guarantee.

If for any reason you are not satisfied with Advanced Marketing Strategies, just email me within 90 days, and I will refund every penny you paid. Plus, the free bonus gift is yours to keep regardless - just for giving Advanced Marketing Strategies a try.

In other words, you take absolutely NO risk. If you aren't satisfied with Advanced Marketing Strategies for any reason - ask for a refund, and it'll be granted. This has always been my policy. If we part ways and you're still happy, maybe we'll do business again in the future.

Warning - This May NOT be Available
Next Week at This Price!

In fact, if you're one of the first to see this - it's guaranteed to cost a lot more next week, simply because it IS an integral part of my overall Marketing Strategy!

Don't Miss Out!

Market demand is not dictating the price - I AM. And I have my own pricing strategies. Leave this page and come back tomorrow and it will most likely cost you more. This price is guaranteed ONLY FOR TODAY.

If you don't take action NOW, you will miss out on this offer.

Here's All You Do

Click the "Buy Now" button below

. There may be a very brief delay while we forward the transaction details, but you will be taken to Paypal's secure site where you can use your Paypal account (if you have one) or you can pay by credit card.

Once you have made payment, click on the "Return to Merchant" button on the Paypal site. You will be returned to a page on our site where you will be given a download link to download a single file containing your copy of the Advanced Marketing Strategies ebook, and your bonus spreadsheet template.

Now ONLY $37 $27
$14.95




(Order online safely and securely. All orders processed and secured by Paypal

You're 100% protected from unauthorized payments with 24/7 monitoring to prevent fraud.

Click the button above, fill in your details, and get an instant download!)

You don't want to miss out on the unique strategies you'll find in Advanced Marketing Strategies. These are business strategies that:
Extend the Marketable Life of Every Product You Launch

Help you Increase the "Buzz" for Your Product.

Recruit a Flood of Affiliates to Sell Your Product.

Grow Your "List of Buyers" for Targeting your Back End Promotions.
Go ahead and order right now. Jump all over this.
You can't beat the price, and I know you'll be happy you did.
Sincerely,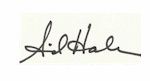 Sid Hale